Discover more from Stories Along The Way from Kris Camealy
A monthly-ish newsletter about faith, life, food, art and creativity.
Always, We Begin Again
Highs, Lows, and A Word For The New Year ✨
Yesterday, while checking my messages, this memory popped up from New Years Eve 2 years ago, and I was a little disturbed and stunned at how relevant it was for today:
---
"We bless this year for all we learned, For all we loved and lost And the the quiet way it brought us Nearer to our invisible destination."~ John O'Donohue
"2017 walloped us good, in some very hard ways. But in between the blows, and maybe, in the midst of them too, we touched grace. When our lips split and bled from the pummeling, it was mercy we tasted. I don't know that Jesus has never felt more near, and more quiet, to us. I don't remember feeling this particular vein of stretching before. 2017 has left its mark, but we have left ours too. Nothing is wasted. We have learned to dance in the fire.🙌🏽🔥💫"
---
Reading my own words from two years ago, and feeling the sting of this familiar truth still lingering, all this time later, I couldn't decide if I felt comforted or discouraged. Surface appearances would lead me to believe that nothing has changed, but I know that's not true. Yeah life is still hard—even harder in some ways, but things have changed.
I have changed.
One of the things I've committed to doing during the month of January is to mine my memories of 2019 for the breadcrumbs of God's faithfulness. My word for the year in 2019 was "Still", and I know without a doubt that one of the ways God intended for me to receive that word, was to embrace the continuing aspect of STILL, as in, "God is STILL working, STILL present, STILL holding all things together…" it was a most hopeful word, and I'm grateful for the ways God keeps revealing how much I needed to remember these things.
I don't have a word yet for 2020, but it will come. I'm not in a rush to release the word, STILL, anyway. I'm still reflecting on it.
What's your New Year's habit? Do you make resolutions? Choose a word? A phrase? An image? Do tell!
---
A LOOK BACK AT TWENTY NINETEEN
Books I read and Loved: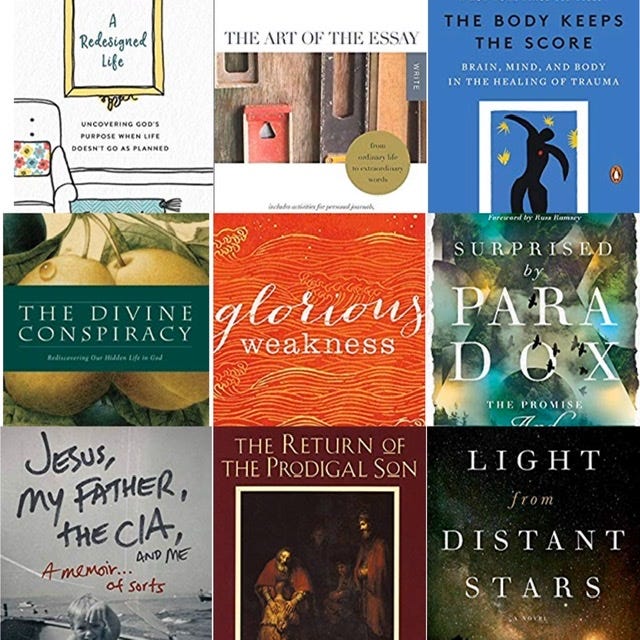 I'm not one for reading challenges, or friendly competition when it comes to setting and achieving reading goals. I'm also horrendously terrible at tracking everything I read. Between audio books and hard copies, I have no idea how many books I read in 2019—probably between 20-30 books. The above mentioned can all be found here, in my Amazon shop, along with others I have read and recommend. In 2019 I made a concerted effort to read outside of my usual genres, and I intend to continue to step out more in my reading in 2020.
Inspiring Podcasts I listened to weekly (with links):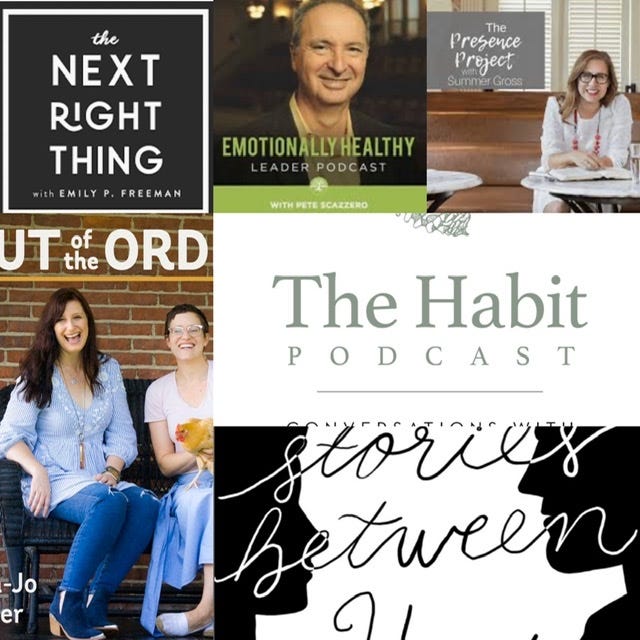 The Next Right Thing (Emily P. Freeman)
The Stories Between Us (Shawn and Maile Smucker)
The Habit (Jonathan Rogers)
Out Of The Ordinary (Lisa-Jo Baker & Christie Purifoy)
The Presence Project (Rev. Summer Gross)
Emotionally Healthy Leadership ( Pete Scazzero)
Podcasts not pictured, but also on regular rotation in my earbuds: The Allender Center Podcast, Art and Faith Conversations, Poet Kind Podcast, The Bible Project, Jesus Over Everything, Pilgrimage Podcast, and anything associated with The Rabbit Room.
---
Challenging Things I Learned in 2019:
Advocating for your health is worth fighting for. Honestly, this was a hard-fought lesson, and I'm still working though the events that led to me learning this. I'll have more to say about it in the future, but my big take aways are: push back when you're not being heard, and pray for Holy Spirit intervention. (👈🏻Seriously, this.)
People's opinion of you is irrelevant. I've known this for years, in theory, but as a recovering "people pleaser" this has been dang near impossible for me to internalize. This was a major piece of my spiritual journey with the Lord in 2019. Among the many demons I battled in finishing my book, this was one of the ugliest and most relentless. Surrendering my "people pleasing" ways did not come without much weeping and gnashing of teeth. But 2019 is the year I declared victory over this. I'm done trying to stuff myself into someone else's mold for me. I want to live a life shaped by Jesus, not by the whims and insistence's of the culture. This is me, standing with my boot on the warty face of "people pleasing." I quit. Hallelujah. I'm free at last!
I can write a whole book. I've done this before, but the truth is, it doesn't get easier. What IS easy is falling prey to the voices in your head that tell you that you are incapable of doing a long work. But by God's good humor and patient mercy, plus a rockstar editor, I finished it. (More on this soon!) 😊
Yesterday, with AirPods firmly plugged into my ears, listening to Springsteen (yes, that Springsteen—the Boss) read his ineffable work, Born To Run, he said this:
"As we age, the weight of our unsorted baggage becomes heavier. With each passing year, the price of our refusal to do that sorting rises higher and higher."
As soon as he said it I had to grab a pen, back up my audio book, and write it down. I loved his book so much, for many reasons, but one of the things that struck me the most was that I was listening to someone tell their story who had done the hard work of sorting their baggage and growing from that pilgrimage of the soul. Truth is Truth. Which brings me to my last difficult lesson of 2019:
Unsorted emotional baggage will eventually rear it's head and wreak havoc in your life, and the lives of others, who have to develop coping mechanisms to deal with you and your junk. 2019 was a year for some pretty heavy soul-work, and emotional health care for me. Some of this I recount in my upcoming book, and some of it is not for anyone but me and the Good Lord. It suffices to say, avoiding the hard work of coming face-to-face with your stuff benefits exactly no one.
---
Delightful Things I Learned In 2019:

I don't dislike Fiction books as much as I thought I did. 🧐 This is a big deal for me as I read 96% Non-Fiction. I challenged myself to read more Fiction in 2019 and I didn't hate it. Also, I love audio for Fiction. (I'm looking at you, Something In The Water 🔎🕵🏼‍♂️)
Space Saver vacuum bags are amazing. This is sort of silly but also life-changing. I've been unendingly frustrated by the chaos that has been my linen closet until THESE BAGS. Why didn't ya'll tell me how amazing these things are?
Finding your community is worth the effort and investment. I am honored to be in community with some pretty amazing people both online and in real life, and while this isn't a new lesson—it is a lesson I've been reminded of in recent months. Maybe it's less lesson, and more gift. 🥰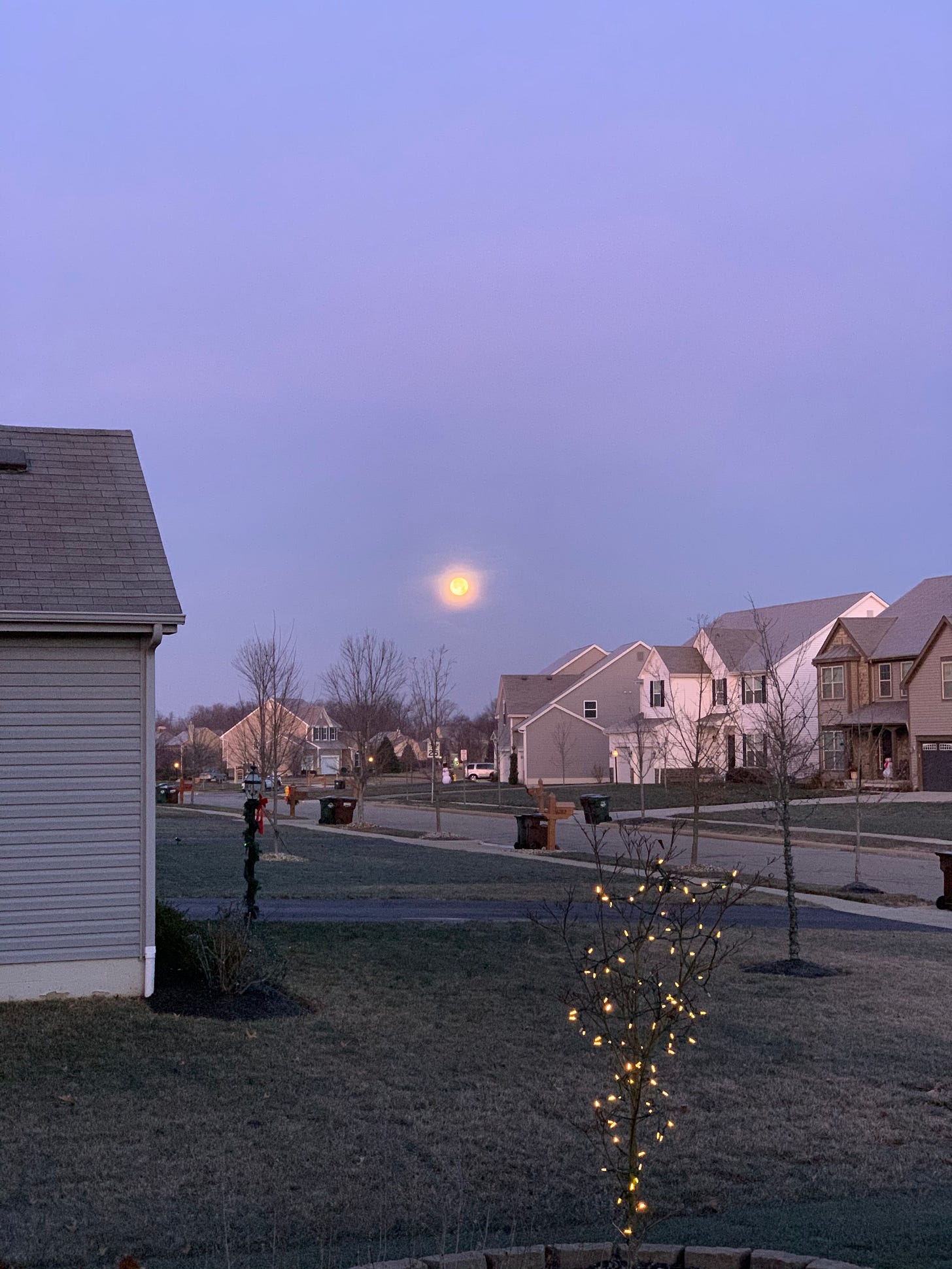 Always, we begin again. ~St. Benedict
I woke up ill today, on this first day of 2020. While it's not exactly how I'd like to have begun the year, it is what it is, and I'm re-adjusting my attitude accordingly. Perhaps there's a gift in being reminded of your frailty at the start of a new decade.
I don't have my one word yet for 2020, but am confident that when God is ready, I will receive it, and it will be just right. For now, I continue to pray and wait. 🤲🏼
Before signing off and crawling back under my comforter with my Starbucks "Medicine Ball" (it's a thing, google it) delivered to me by my loving husband, I'd like to pray a brief blessing over us as we face this new decade together…
May we walk alongside God patiently and with hope and perseverance into whatever the days hold for us. May we remain open to His Spirit, tender towards His people, wide-eyed at the magnificence of His creation, and humble in the face of what we cannot know, but are called to endure. May our lives be a real, unfiltered reflection of His faithfulness, and May we remember always, that there is no patch of this earth where He has not already gone before us. He is enough, He is everything, May He be everything to us. In Jesus' name, Amen.
🥂🎉Happy 2020, friends. Grace, mercy and peace to you!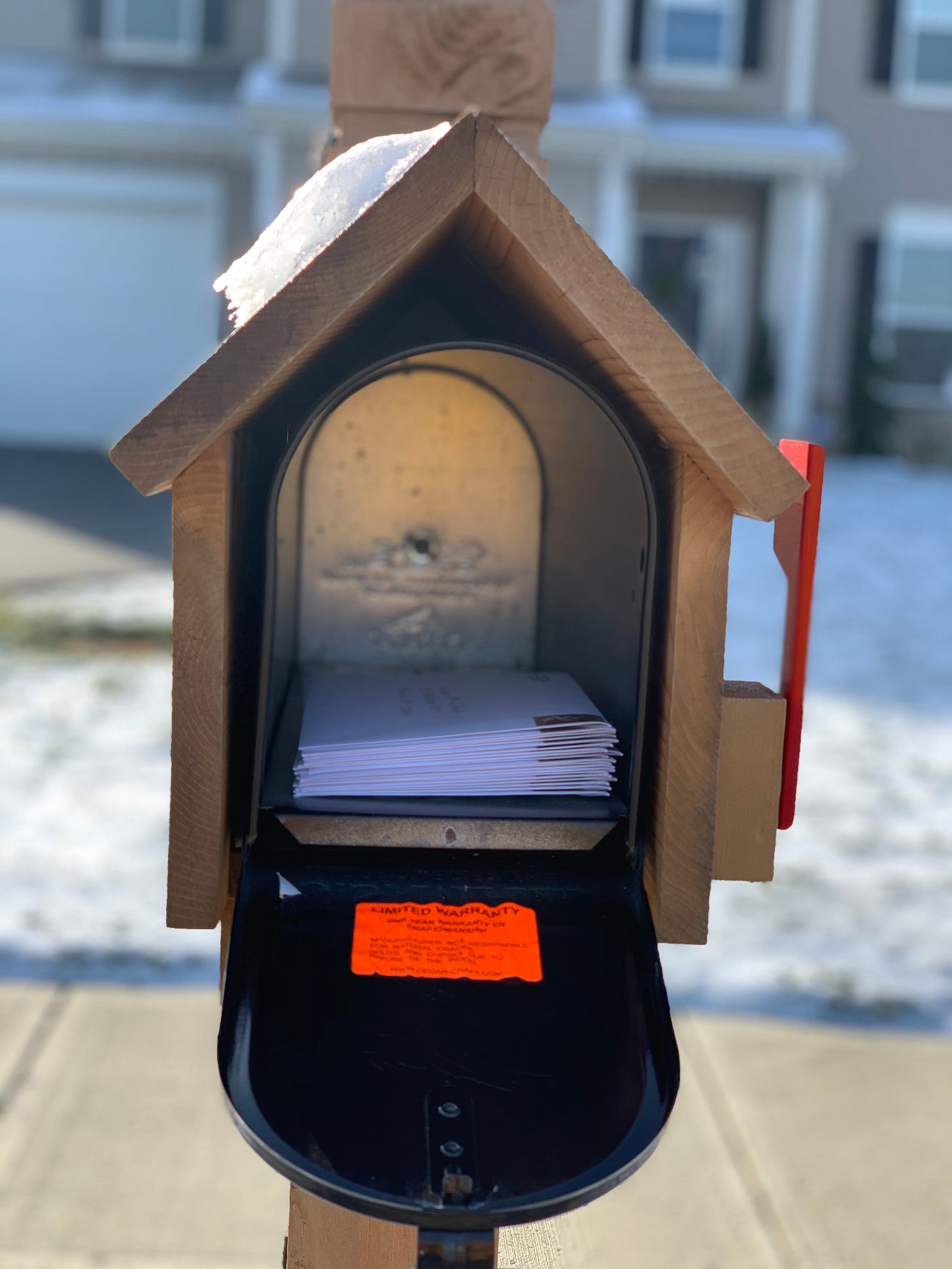 As always, feel free to hit "reply" and tell me about your one word, what books you're reading, and where God is leading you in 2020. I'd love to hear. 📨
In Him,
Kris